Quick to disinfect, maximum typing comfort
Purekeys full size medical keyboards combine a completely flat surface with the tactile feedback of a regular keyboard. The flat surface is made from high quality elastic silicone which can be cleaned after every patient in just a few seconds. 
This full size keyboard has the width of a standard keyboard with extra spacing around the arrow keys. The full size keyboard has a fixed ergonomic angle of 6º. 
Specs
USB White Layouts
Wireless White Layouts
Wireless Black Layouts
Downloads
Specs
General Specifications:
Dimensions (l x w x h):              14,8 x 45,3 x 3,3 cm
Product weight:                         910 grams
Colours:                                     White / Black
IP Classification:                        IP66
Key mechanism:                        Scissor keys
Numerical keypad:                     Yes
Connection type:                       USB cable / USB Dongle
System requirements:               USB port
Cable length (USB):                   1.8 m
Wireless reach (Wireless):         12 m
Factory warranty:                      2 years
USB White Layouts
Wireless White Layouts
Wireless Black Layouts
Downloads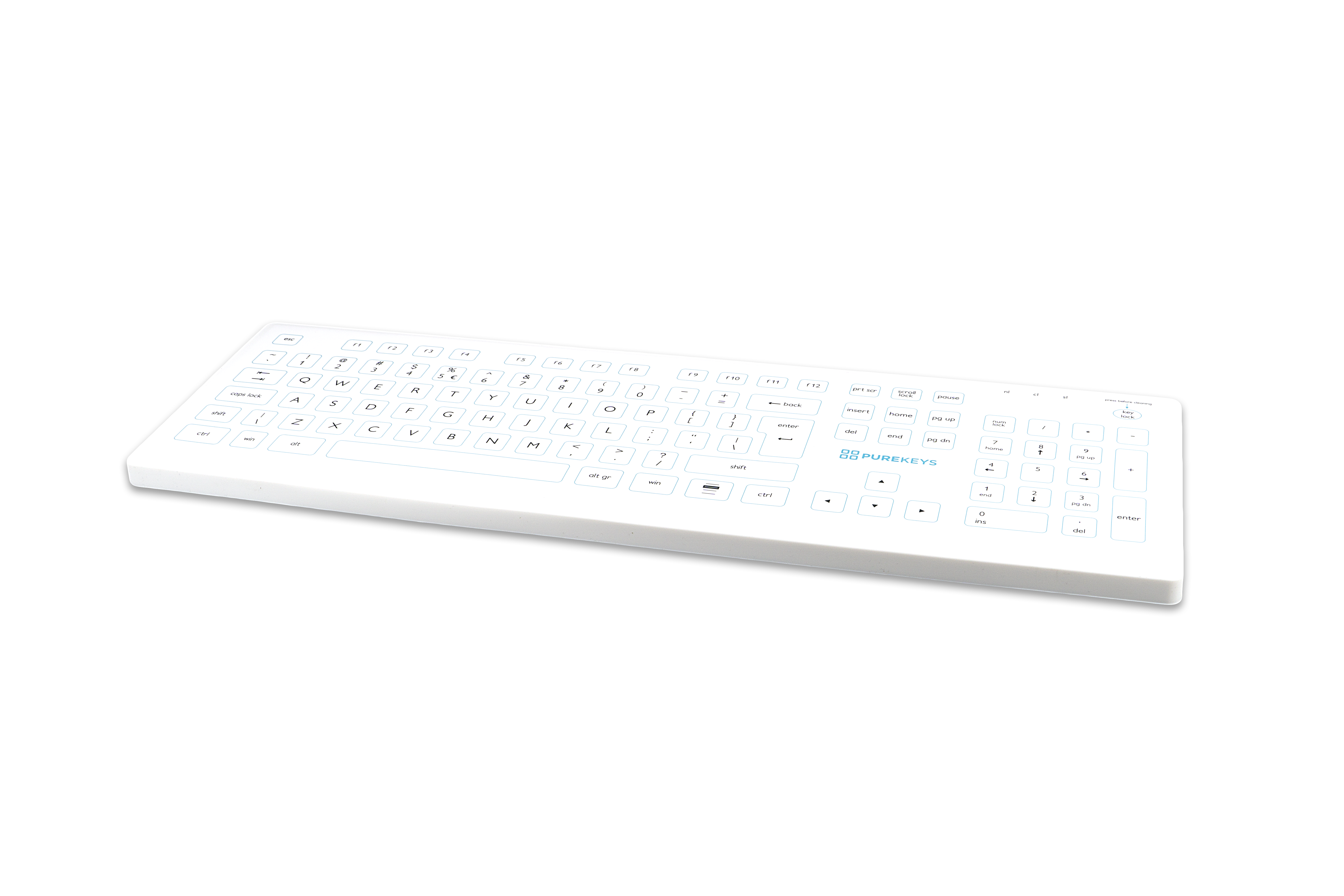 The Full Size keyboard has a 6º fixed ergonomic angle.
Because of the flat top surface and the lack of edges and seams the keyboards are easy to clean with disinfectant solutions. The high quality  silicone cover protects the keyboard against fluids and dust while the user can type like they would on a regular keyboard. Purekeys medical keyboards are resistant to most medical grade cleaning solutions like alcohol, peroxides and chlorine.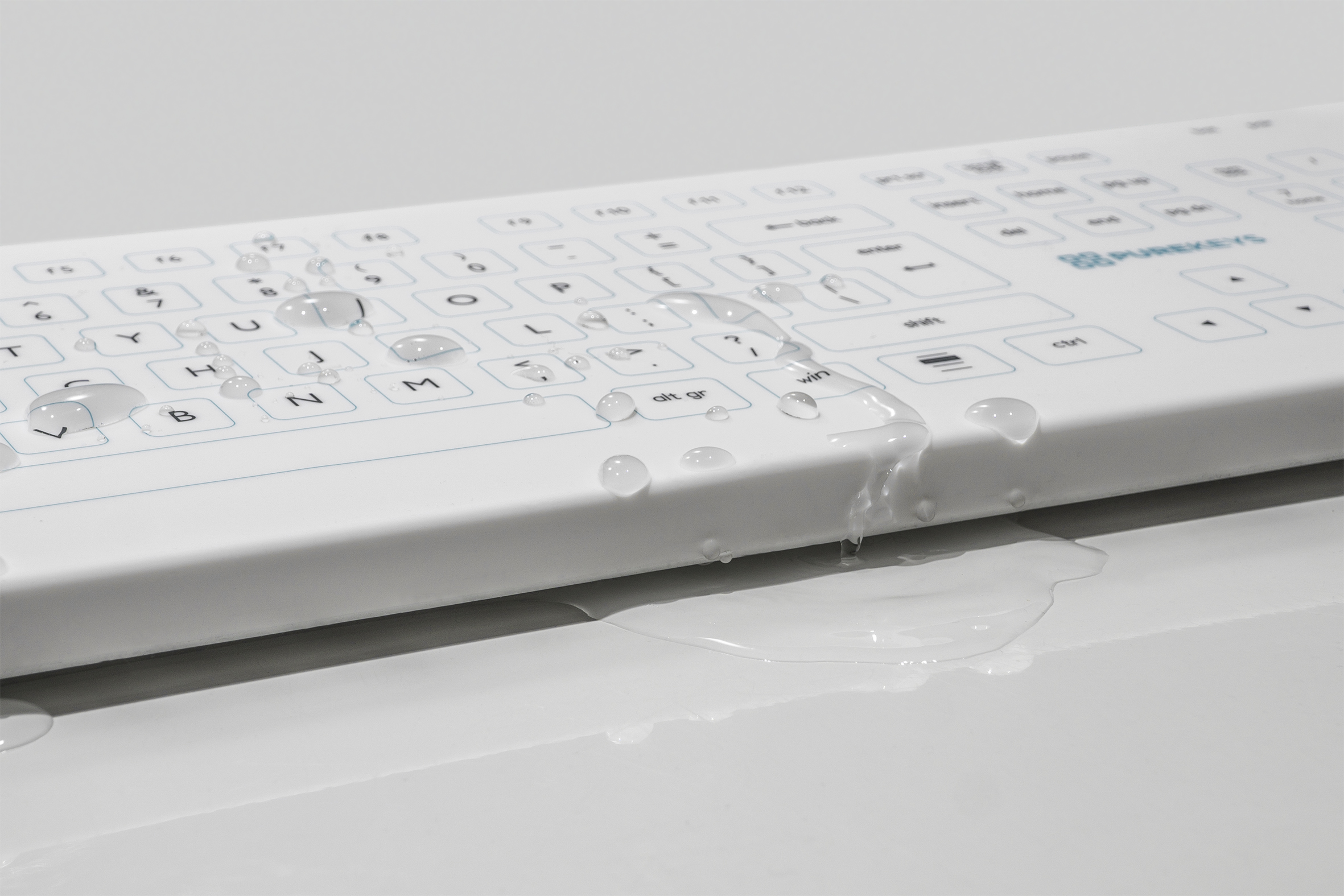 By pressing the 'Key Lock' button the keyboard will switch off, making it possible to wipe the keyboard clean without having to disconnect the keyboard from your computer. Only if cleaning can be done in a matter of seconds it will happen regularly. That is why Purekeys keyboards have no seams or edges which makes them very easy to clean.